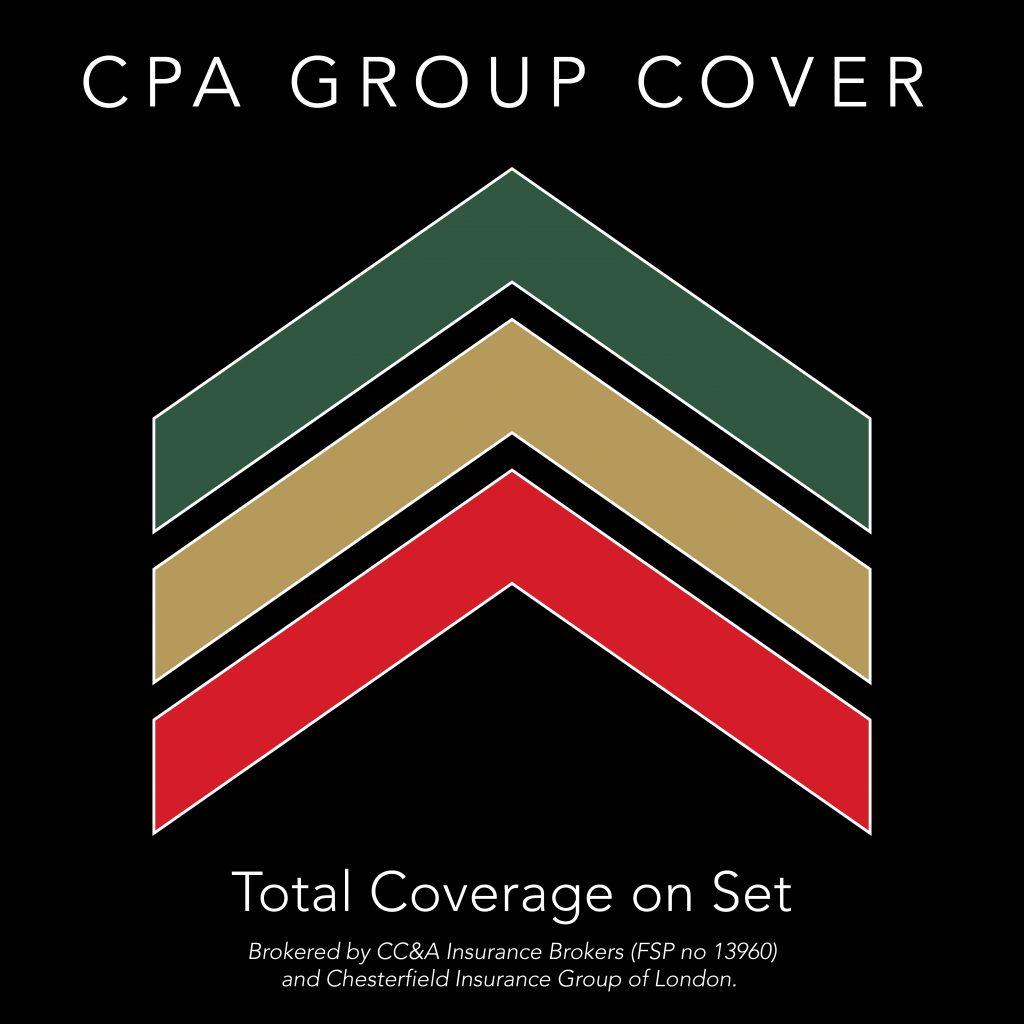 The CPA Group Cover Insurance Scheme was first developed in 2017 through a partnership created between the CPA, CC&A Insurance Brokers (South Africa) and Chesterfield Insurance Brokers (UK).
The Scheme was designed specifically for commercial production companies to put into place all the cover they require to operate both their shoots and their businesses as safely and responsibly as possible given that production is a high-risk undertaking.
The beauty of the scheme is that it is constantly evolving and is updated in line with industry specifics and requirements in mind. Gone is the top-down approach of brokers dictating the cover they can provide. Instead the three partners work collaboratively to introduce and improve cover and close gaps that may present potential pitfalls to production companies and their valued clients.
There is no doubt that the scheme offers the best cover currently available in the South African market and the figures speak for themselves. Incredibly, the scheme insured commercial budgets of R720 million for the year 1 June 2021 – 31 May 2022, an incredible achievement considering the havoc wrought by Covid and its resulting travel bans and lock-downs.
The scheme will be 5 years old in June 2023 and currently has 35 production companies and agencies signed to it. If you would like more information on joining the scheme, we invite you to contact Matt Lawford of Chesterfield or Malcolm Osmond of CC&A for more information. (Contact details appear below).
The scheme is available to all production companies – not just CPA members – however members of the Association enjoy a significant discount on their premiums. The CPA also receives an annual profit share which it puts to good use to fund important industry initiatives.
Mr Matt Lawford
Chesterfield Insurance Brokers UK
mlawford@chesterfieldgroup.co.uk
Mr Malcolm Osmond
CC&A Insurance Brokers, South Africa
malcolmo@ccainsurance.co.za