Thank you to Zweli for sending us this lovely picture of his son with some of the groceries purchased with his Checkers' Vouchers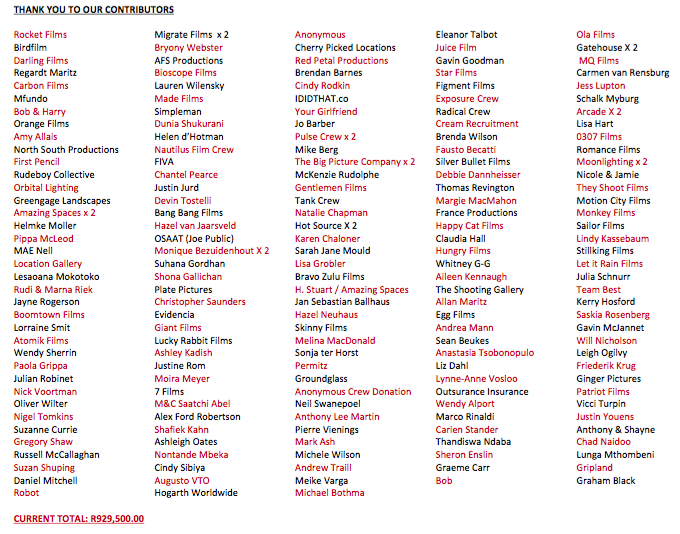 ABOUT THE CPA COVID-19 FUND
The CPA has set up the "CPA Covid-19 Fund" to benefit industry freelancers who may find themselves in dire need in the months ahead. This Fund is not intended to provide financial support to freelancers.  Instead it will provide a once-off retail voucher for those who qualify. The Fund will be managed by the CPA Executive Committee who will ensure that every cent contributed will go towards this important initiative.
We have opted to use our own account rather than a crowd-funding platform so that we don't have to pay subscription and credit card fees. We value the essential role freelancers play in our industry and would like to support them as much as possible at this difficult time.
While we are very aware that money is tight and the future uncertain, we ask everyone who is able to make a contribution (no matter how small) to please do so. We will post a list of contributors on this site and provide a full reconciliation when the Fund comes to an end.
The CPA is committed to doing whatever we can to assist our clients, members and suppliers to ensure that we, as an industry, are able to get through this crisis together.
We thank you in advance for your gracious and generous support.  It is already making a huge difference to those in need!
CPA Executive Committee
Linda, Bev, Dan, Melina, Toni, Olivia, Phillip, Adam & Bobby 
HOW TO CONTRIBUTE
Account Name: CPA Trust Account
Bank / Branch : Standard Bank / Rosebank Branch (00 66 05)

Account Number: 20 226 356 8
Swift Code: SBZAZAJJ
Reference: Your full name or company name
We can now also accept payment via Paypal, SnapScan and Zapper.  Please Click here to access these payment options.
For SnapScan and Zapper, use your normal phone camera to take a scan of the QR code (do not use the SnapScan or Zapper App) and follow instructions. Please note that a commission will be deducted on these transactions.