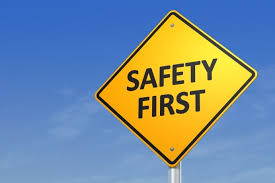 The recent and very tragic deaths on set of DOP Carlos Carvalho and actor Odwa Shweni serve as a stark reminder that safety on set and adequate preparation are not something to be taken lightly, and that the production community must do more to ensure that these types of incidents do not happen again.
Shweni died after been swept over a waterfall in the Drakensberg mountains while rehearsing a fight scene for local feature film, Outside, while Carvalho — who was an extremely well-known and popular DOP on commercials — was killed after being headbutted by a giraffe while filming an international feature film, Premium Nanny 2, at Glen Afric in Broederstroom.
There will undoubtedly continue to be many questions in the coming months about why these two accidents occurred, how they could have been prevented and what lessons the industry might learn from them.