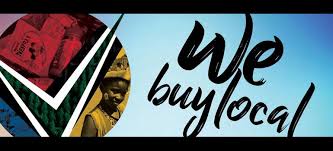 The Proudly South African campaign was launched in 2001 by government, organised business and labour and community organisations to boost job creation and pride in local goods and services. Although it still exists, its message has been diluted over the years and the commercial production sector is feeling the effects of the shift away from the active support of local businesses and expertise.
Wave of optimism
Proudly SA was arguably one of the most-successful collaborative campaigns ever launched, and its implementation followed a wave of optimism in the early Mbeki years. The catchy slogan was on everyone's lips in a concerted effort to grow the nascent SA economy. Eighteen years later, the outlook seems very bleak by comparison. The world (and South Africa) is now a different place entirely, following the rise of globalisation, the effects of the 2008 financial crisis and the cynicism that that has since emerged and is fuelled by one political crisis after the next.
Enormous global advertising groups have emerged which now actively seek to keep small independent and locally owned business out of the loop, and clients seem no longer particularly interested if their money will find its way back into the local economy or into the pockets of those who now control the global economy.
If SA is to have a future, they should be interested.