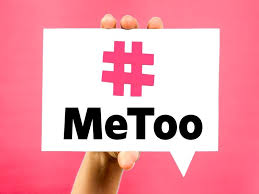 The #MeToo movement has come to South Africa and, in particular, the South African film production sector where, some local advocacy groups claim, sexual harassment is rife and under-reported.
The international movement began following allegations against several high-profile individuals in the US film industry and went viral in 2017 in an attempt to demonstrate the widespread prevalence of sexual assault and harassment in the workplace. The personal testimonies and support of many of Hollywood's leading stars has ensured the success and longevity of the campaign.
SA's advertising sector has recently been asked to step up efforts to ensure that women working in advertising (and its production) are adequately protected and that the proverbial casting couch no longer presents the threat it once did. It's been agreed that a code of conduct should be drawn up for the industry, and that more should be done to effectively educate people about this issue and encourage those who are adversely affected to come forward to make complaints or, if necessary, press criminal charges against the perpetrators. The overall objective is to eliminate sexual harassment in the workplace, set down procedures to deal effectively with the problem and ensure the creation of workplaces that are secure and safeguard the dignity of woman.
Definition
So, what exactly is sexual harassment? The Code of the Commission for Conciliation Mediation and Arbitration (CCMA) defines it as follows:
Sexual harassment is unwanted conduct of a sexual nature. The unwanted nature of sexual harassment distinguishes it from behaviour that is welcome and mutual.
Sexual attention becomes sexual harassment if:
The behaviour is persisted in, although a single incident of harassment can constitute sexual harassment; and/or
The recipient has made it clear that the behaviour is considered offensive; and/or
The perpetrator should have known that the behaviour is regarded as unacceptable.