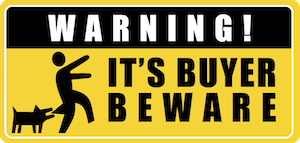 We, the Commercial Producers Associations of South Africa (CPA), recommend to all companies, no matter where they stand in the supply chain, to thoroughly check the credentials of companies they commission or supply, to obtain references from trusted colleagues or competitors and to take the necessary precautions when working with companies that are unknown or untested.
Over the last few months, we've noticed an increase in the number of instances in which clients, agencies, production companies and suppliers have been burnt through working with unscrupulous companies that prioritise making a quick buck over everything else.
In our industry, there tends to be a general assumption that everyone knows exactly what they are doing and has a great deal of experience and knowledge; this isn't necessarily the case, though, as many newer businesses have started up recently to attempt to capitalise on new client bases and industry trends. Although many of these new startups are excellent and bring added diversity to the industry, there are those which are simply jumping on the bandwagon without much thought for the impact their actions might have in the long term. As a result, several complaints have come our way recently; however, as these companies tend not to be members of industry associations that advocate for professional and responsible conduct, unfortunately there isn't much we can do.