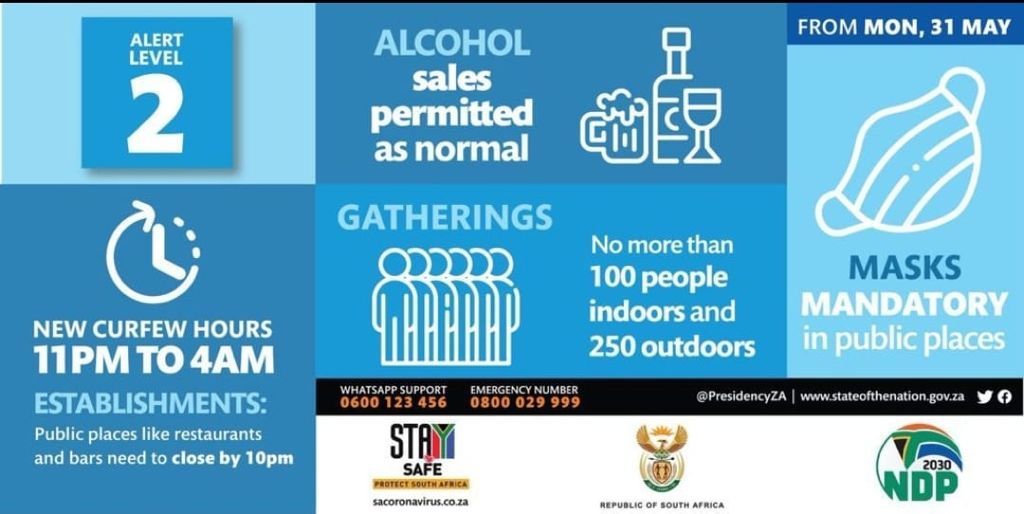 Alert Level 2
– Under the adjusted alert level 2, the hours of curfew will start at 11pm and end at 4am.
– Non-essential establishments like restaurants, bars and fitness centres will need to close by 10pm.
– This is to allow their employees and patrons to travel home before the start of the curfew.
– All gatherings will be limited to a maximum of 100 people indoors and 250 people outdoors.
– Where the venue is too small to accommodate these numbers with appropriate social distancing, then no more than 50% of the capacity of the venue may be used.
– Funerals remain restricted to no more than 100 people, and, as before, night vigils, after-funeral gatherings, and 'after-tears' gatherings are not allowed.
– President Ramaphosa has reminded South Africans that it remains mandatory for every person to wear a face mask that covers their nose and mouth at all times when in public spaces. It is a criminal offence not to do so.