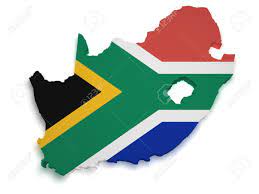 CIVIL UNREST IN SOUTH AFRICA
CPA members, along with millions of other South Africans, watched in dismay last week as civil unrest and looting ravaged South Africa's two most populated provinces: Kwa-Zulu Natal and Gauteng.
Things have calmed down considerably since last week and South Africans are now focused on clean-up operations and assisting impacted businesses to get back onto their feet.  It is often said that South Africans have an incredible ability to come together during the most challenging of times and we have witnessed this again as people from all walks of life have assembled to rebuild.
We are thankful to report that, to our knowledge, no commercial production companies were negatively impacted by the unrest and all commercials in production last week were completed without incident.
The CPA would like to advise all international clients that the province of the Western Cape (in which Cape Town is situated) was not affected at all by the unrest and is safe to visit.  Violence and looting did take place in Gauteng Province (in which Johannesburg, Pretoria & Soweto are situated) however this was limited to certain areas – most of them remote although parts the Johannesburg City Centre and Soweto were targeted by protesters and looters.
Kwa-Zulu Natal (in which Durban is situated) was most impacted by the unrest.  The City does have a vibrant film industry however not many commercials are produced there as Johannesburg and Cape Town have more developed infrastructures and are generally more popular with clients.
Although the events of the last week have been very traumatic for many of us, we are confident that we will get through this difficult period.  We will work with our members and clients to ensure that South Africa remains a safe and secure environment in which to produce commercials.
We encourage all international clients to discuss any concerns you may have with your service company which is best placed to advise you on safety requirements and recommendations.
The CPA will send out an update within the next quarter to advise international clients on any additional precautions which may be necessary during our forthcoming summer season which begins in October.
We thank you for your support during these challenging times.
CPA Executive Committee