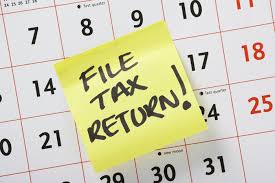 Yesterday (1 April 2020) marked the start of Employer's tax season. We would like to call on all agencies and production companies to prioritise the processing, finalisation and distribution of IRP5's for all independent contractors over the next two months.  Please note the deadline for submission is 31 May 2020.

Ideally if production companies do this it will enable independent contractors to put together their paperwork and submit their tax returns to SARS.  Currently the start of Employee's tax season is 1 July however we will be asking SARS to bring this forward to 1 June to try to assist independent contractors in our industry.  Even if SARS do not agree to this, if independent contractors are able to submit their returns without delay on 1 July it could help them to get their refunds earlier than they usually do.  

We will circulate this request to agents and crew groups to encourage all independent contractors to make use of this enforced down time to start collating their paperwork, however they will need your co-operation. 

Please note the following: 

– Independent Contractors in the Film Industry should be coded 3616
– Please ensure you code all expenses correctly 
– Production companies are legally obliged to provide a copy of the IRP 5 to the independent contractor. 
– Please ensure there are no errors on IRP5's as you will then need to correct these later.  Please appreciate that errors can delay refunds. 

To our knowledge most payroll companies are working during the lockdown period so, hopefully, they can assist you with this process.
Please let us do all we can to ensure that our independent contractors are able to keep going in the difficult months that lie ahead.