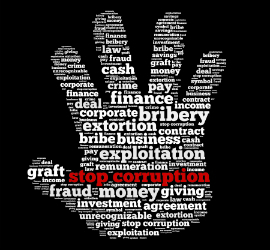 Part of the Commercial Producers Association (CPA)'s mandate is to promote professional and ethical business practice in the production sector and this is becoming more imperative than ever before, thanks to the downturn in the industry and the resultant pressure on companies now competing harder than ever for a piece of the shrinking pie.
With the Zondo and Nugent commissions of inquiry in the news these days, there's been a lot of talk generally about what constitutes corruption and how prevalent the practice really is in South African life. People tend to think corruption happens only in government. The reality is that it's not confined to politicians and bureaucrats but occurs regularly in business, too, particularly in SMEs which tend to be particularly vulnerable to its scourge as they usually don't have the proper protocols in place to identify and deal with the problem.
In an industry based very strongly on the power of relationships, it might be tempting, for example, to thank your agency client with a bottle of champagne or a lunch following a successful shoot. Is this type of relationship-building permissible or could one of your competitors accuse you of trying to influence your client to award you the next job as, well rather than considering one of your competitors? And what about a scenario where one of your production manager's favourite suppliers, which has recently fallen on hard times, offers a cash reward for all future business brought to their company? Is that ethical or would your PM be engaging in a corrupt relationship if they were to agree?