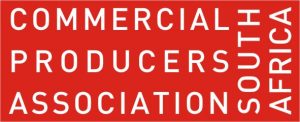 CPA Production Workshop 2017
The CPA will be holding a production workshop on Tuesday,
10th October 2017 in Cape Town.
Topics to be covered include: The state of the industry,
Environmental Sustainability, Health & Safety, Animals, Crew,
Suppliers & Talent.
Booking closes on 30th September 2017. Please contact
bobby@cpasa.tv to book or for more information.
Cost:
Freelancers: R500 per person (ex VAT)
Non-CPA companies: R1000 per person (ex VAT)