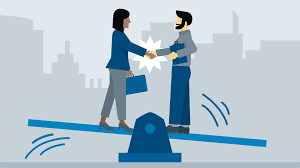 One of the important activities of industry associations is to facilitate negotiations between their respective members. This is especially relevant in an industry which comprises thousands of freelancers, is subject to the pressures of supply and demand, and requires detailed and accurate quotes to be sent to clients at short notice.
Talent rate guideline
The Commercial Producers Association of South Africa (CPA) recently reached an agreement with the National Association of Model Agents (NAMA) and the South African Performing Artists Managers Association (SAPAMA) on a guideline to change the way the service industry pays day rates and usage fees to talent —an important step in ensuring the sustainability of the industry, as international clients have long complained that SA's talent rates make the country uncompetitive. NAMA and SAPAMA were very responsive to this concern and, with invaluable input from the casting directors, came up with the new proposal.
After some tweaking, the guideline, which essentially increases day rates while simultaneously reducing usage fees, has been welcomed by the industry and, so far, the feedback from production companies and clients has been very positive indeed. Although artists may be losing out on higher usage fees, the increased day rates (and hopefully greater number of international jobs incentivised to come to SA as a result of this deal) should act as a strong incentive to artists looking for a more-consistent income. It is hoped that this will also help to attract newcomers to the industry, thereby growing the talent pool.
Negotiations between industry associations are notoriously challenging, and require give and take on both sides; however, there is a certain satisfaction in finding a solution that works for everyone and, most importantly, is good for the business. Negotiations do, though, come with a natural expectation that everyone concerned should abide by the outcome, which is impractical in SA's free-market system that outlaws price fixing and market manipulation.